RENAULT T460 6X2 TRACTOR UNIT 2014
£12,500+vat
6x2, automatic, sleeper/ double bunk, cameras
Sell Your Vehicle
For a fair valuation, complete the form and click Send. We usually can provide an estimated valuation within 24 hours.
About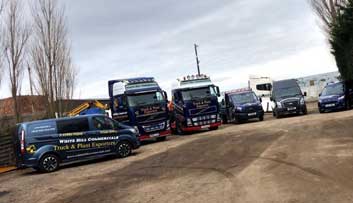 The team at White Hill Commercials are experts in exports. Offering advice and guidance with your export requirements, from purchase to after sales. Committed to offering the best service throughout the sales process.
Great stock, clean vehicles & first class service
I have bought quite a number of trucks from White Hill Commercials, over the past 3 years, that is for my personal fleet as well as for my customers. All trucks, neat, and clean arrived in perfect condition always. The staff are friendly and welcoming, making transactions, quick, easy and stress free. One stop shipping and documentation provided as well. I will continue to do business with White Hill for a long time to come. Give em a try you won't regret it.
Great service and trucks
Excellent service and excellent quality trucks.